The Ashtown Burials Wiki is a free, public and collaborative encyclopedia dedicated to information and discussion on N.D. Wilson's Ashtown Burials series. The first book, The Dragon's Tooth, was published in 2011.
IMPORTANT NOTICE: Please respect all views and all perspectives. This wikia is meant for a better understanding of the novels, and for a strong, friendly community. Hateful or vulgar posts against someone or something can and will be removed by the Admins. Thank you for reading this notice; please spread the word, and keep it nice. This Wikia contains major spoilers, either from the show, or book series, or both, they are no way censored.
CAUTION: This wikia contrains spoilers from Ashtown Burials series. 

The Silent Bells is the yet-unpublished fourth book in The Ashtown Burials series and is the sequel to The Empire of Bones. It is written by N.D. Wilson. Due to publisher difficulties, it is unknown when it will be published. Read More...


Are you ready for The Silent Bells to come out?

What is your favorite character in the Ashtown Burials Series?

Create blog post
Hey Ashtown Burials fans, check out the book trailer featuring Joel Courtney from Super 8 as Cyrus Smith now:




Doesn't it just make you want to pick up a copy of The Dragon's Tooth right now?? The Drowned Vault is also going to be released TOMORROW!! Are…

Read more >
See more >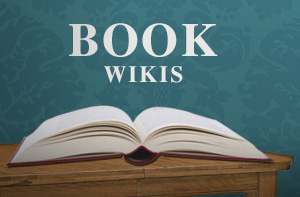 Ad blocker interference detected!
Wikia is a free-to-use site that makes money from advertising. We have a modified experience for viewers using ad blockers

Wikia is not accessible if you've made further modifications. Remove the custom ad blocker rule(s) and the page will load as expected.