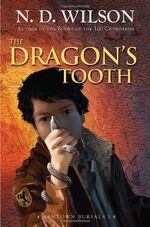 Cyrus Smith or Cy is one of the main characters of The Dragon's Tooth. He is given the Dragon's Tooth, Patricia, and the Solomon Keys by William Skelton at the Archer Motel. Cyrus has a sister named Antigone and an older brother named Daniel.
Discription
Edit
Cyrus Smith is described as having black hair and eyes. Also described as being tall and skinny, but later in the series becomes lean and strong.
Ad blocker interference detected!
Wikia is a free-to-use site that makes money from advertising. We have a modified experience for viewers using ad blockers

Wikia is not accessible if you've made further modifications. Remove the custom ad blocker rule(s) and the page will load as expected.